Since its opening, Givon Art Gallery has been the leading gallery in Israeli Modernism.
Thanks to a strict ideology and extensive knowledge in the field, over the years the gallery has
been accompanying prominent Israeli artists as well as fostering emerging artists.
Givon Art Gallery
35 J. L. Gordon St.
Tel Aviv, Israel 6341411
Opening hours:
Monday-Thursday: 11:00-16:00
Friday & Saturday: 11:00-14:00
Founders: Sam (Shmuel) Givon, Noemi Givon
Directors: Noemi Givon, Nurit Wolf
Directors Assistant: Oded Barnoach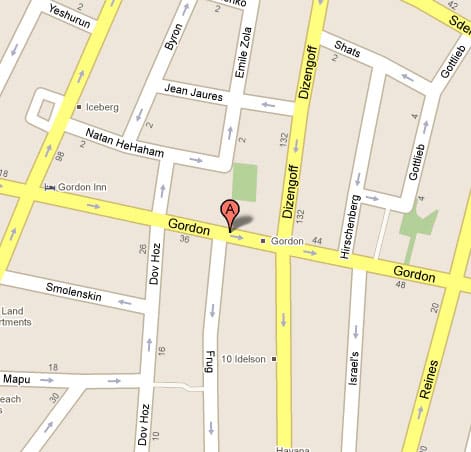 The Givon Art Forum
3 Alroi st, Neve Tzedek, Tel Aviv
Givon Art Forum founded by Noemi Givon, is an initiative which seeks to address a perceived gap
between the activities of today's private gallery and the museum. Situated in Neve Tzedek, Givon
Art Forum spans across two floors offering exhibitions, book launches, lectures and other events within
the art field which are open to the public free of charge. 

This site is licensed under a Creative Commons Attribution-NonCommercial 3.0 Unported License.